Dr. Robert Jeffries/Chiropractor/Owner
Dr. Robert Jeffries has owned and operated Jeffries Chiropractic and Wellness in Cambridge, Ohio since 2003. He is trained/certified in over a dozen chiropractic techniques which include Gonstead Chiropractic, HIO Toggle Recoil, Pierce- Stillwagon, Activator Method, Thompson Drop, Cox Flexion Distraction, ART, along with Acupuncture Licensure. He also has extensive training in Functional Medicine and is Loomis Enzyme Therapy Certified. Dr. Jeffries has a wife, a daughter and two Labrador Retrievers.
Dr. Ryan J. Saling/Chiropractor
I grew up in the small town of Caldwell, Ohio with two great parents who taught me the value of respect and hard work. I am an Alumni of The Ohio State University and Palmer Chiropractic of Florida. I have been practicing chiropractic for almost 9 years and my passion and love for this profession as well as my patients grows more every day. I am blessed with a wonderful wife Jenna and three beautiful girls, Qwen, Clara and Ryleigh who bring so much happiness in my life. I am thankful to serve a gracious God who gave His life for me and fills my life with purpose.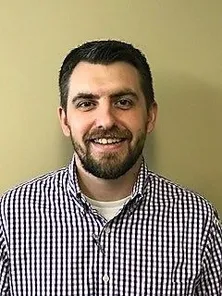 Dr. Aaron Kent/Chiropractor
I have been a Chiropractor for 7+ years and have experience in family practice, auto accidents, elder care and even weight loss/nutrition. I also sought special training in pediatrics while in school. I am originally from Akron, Ohio and graduated from Mount Union College. I met my wife Crista at Life University where I earned my Doctorate in Chiropractic. We've been married for 9 years and have 4 adorable children, Adelyn 7, Hartley 3, Sadie and James, 18 months. My family is very active in our church and we enjoy hiking, playing soccer, watching cooking shows and reading books. We are also huge Buckeye fans.